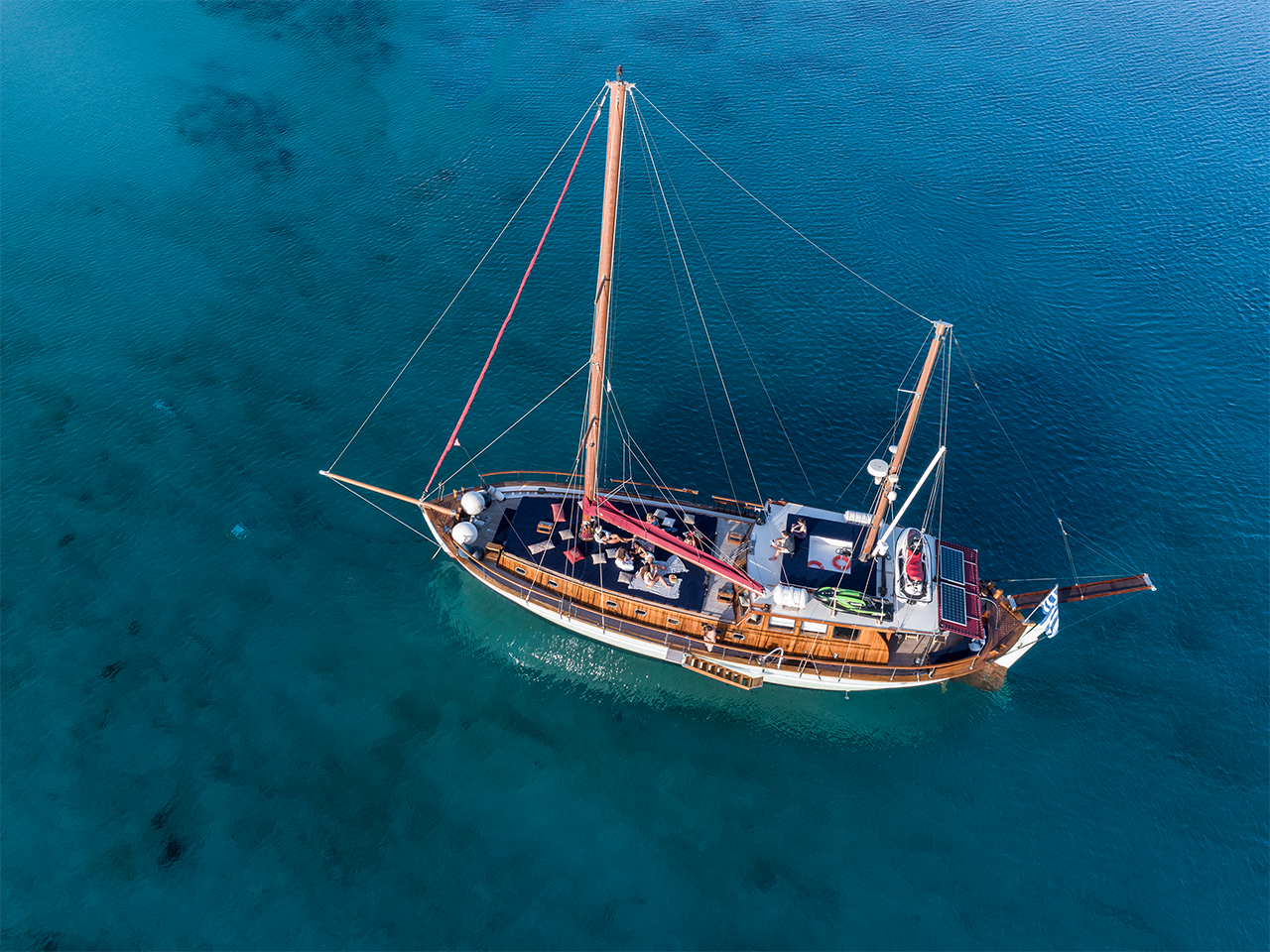 EXPERIENCE THE SEA AS YOU NEVER DID ON SEATZEN
Perfect for sailing around the Greek islands, Seatzen has been designed especially for fun and relaxation. This trechandiri offers an unparalleled level of comfort and wellbeing both inside and outside, so you can enjoy long or short voyages in style and total serenity.
Its elegant design and its traditional architecture make Seatzen a choice of not just a beautiful trechandiri, but of a lifestyle!
SPECIFICATIONS
› Built: 1974
› Rebuilt: 2020
› Length: 24m
› Beam: 7.35m
› Depth: 2.15m
› Engine: 2x Perkins 225 hp
› Cruising speed: 10,5knt
› Generator: 2x Onan 17kw
FACILITIES
› 3 double bed en suite bathrooms, one of which has also a bunkbed
› 1  two single bed en suite bathroom with bunkbed
› 2 crew cabins
› Living room with dining table for 8
› Bar
› Deck lounge area with dining facilities for 14
› Upper deck lounge area
› Sun deck
› Fully equipped kitchen
AMENITIES
› 1 inflatable boat
› 2 SUPS (stand up paddle boards)
› Snorkeling equipment
› Beach rackets, volley balls, umbrellas, beach chairs and other equipment that will help you enjoy your swimming and sunbathing
› Wi-fi
CAPACITY
› 29 people during the day
› Sleeps 10 people
On board with you:
› 1 skipper
› 2 crew members