FULL DAY PRIVATE CRUISE
Experience the feeling of total escape as you discover the island of Rhenia. A place with no inhabitants, ruins of ancient temples and crystal clear waters. Time stops and you'll find yourself enjoying the extraordinary scenery and magnificent turquoise waters, while being on board one of our traditional Greek boats. You will enjoy a whole day on board, have lunch, sunbathe, relax and party.
Alternatively you can enjoy the same program on a remote beach on the South coastline of Mykonos.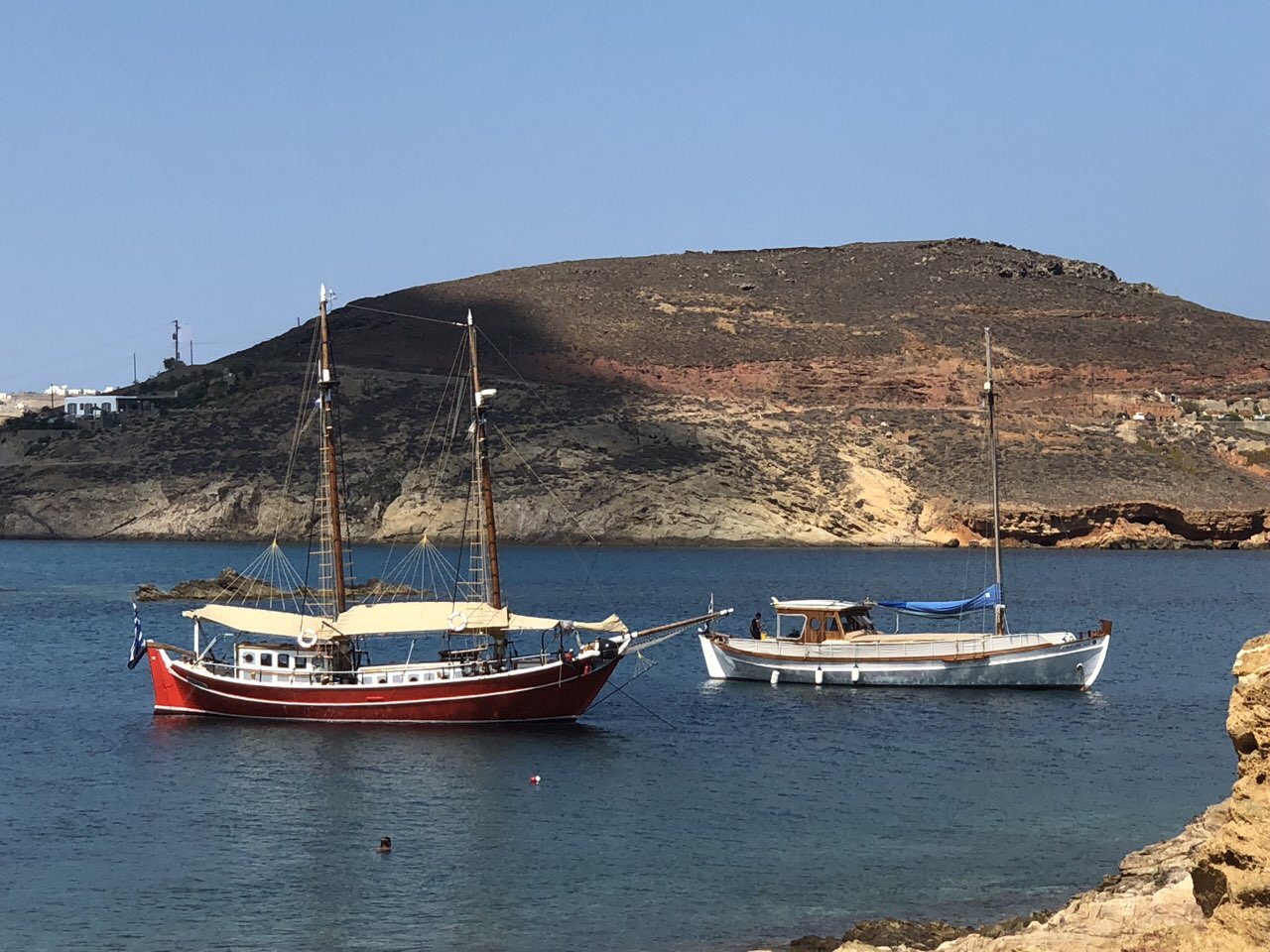 FOOD & BEVERAGES
We offer soft drinks, coffee, tea, juices, wine, beer, Greek traditional lunch  and desert or fruit. Greek lunch contains bread, olives, salads, pastes (tarama, tzatziki, etc) and a full main course (depending on seasonal fresh products and party's preferences).
PROGRAM
Departure: 11 am from Ornos Bay
Return: Before sunset between 7 pm & 8 pm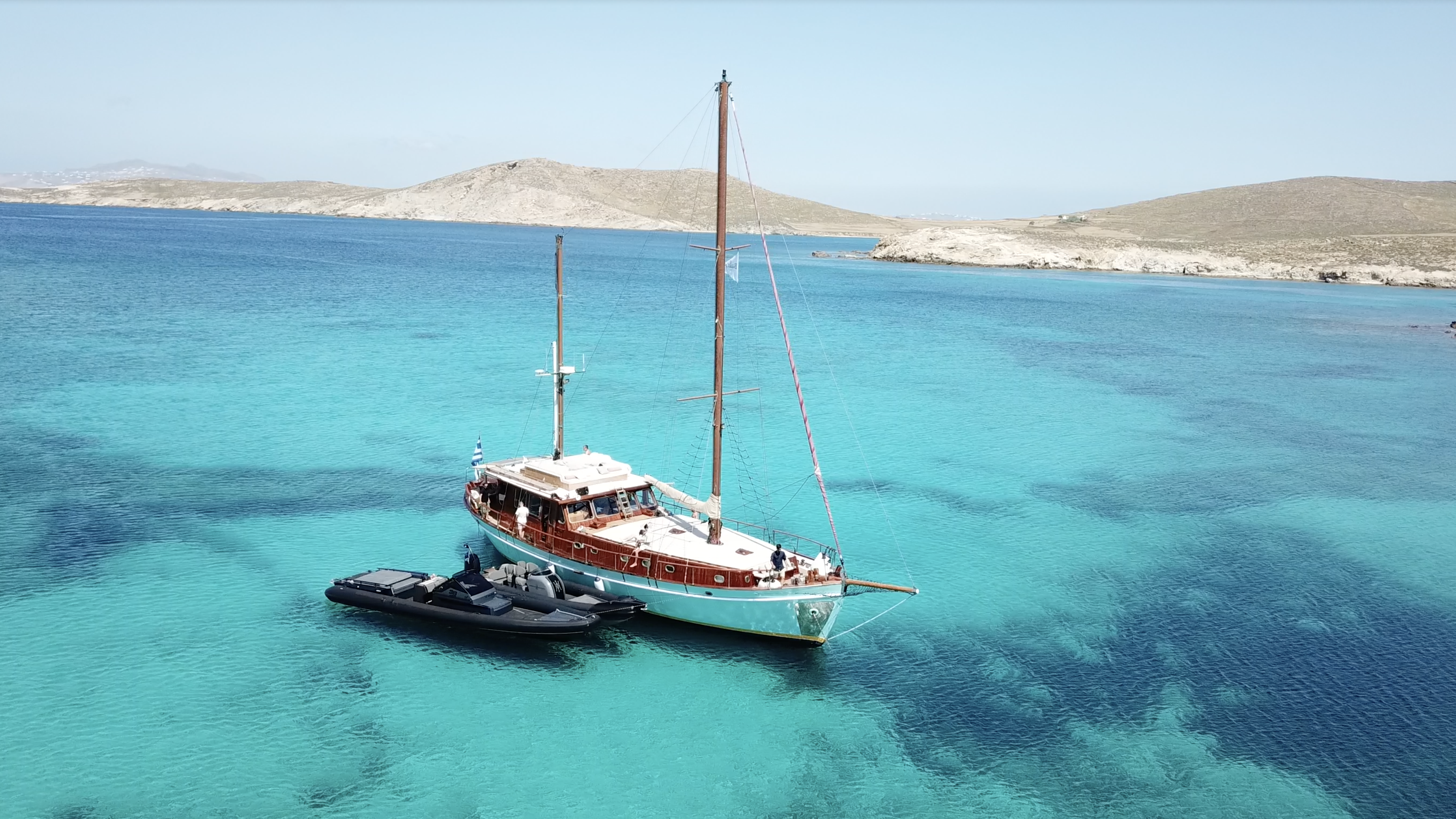 HALF DAY PRIVATE CRUISE
Discover the enchanting surroundings of Mykonos, or cross to the amazing island of Rhenia during a 4 to 5 hours private cruise. You will enjoy a half day on board with mezzes, drinks and water activities.
FOOD & BEVERAGES
We offer soft drinks, coffee, tea, wine, beer and mezzes.
PROGRAM
Departure & Return: Ornos Bay
Cruise: Upon request and availability, either in the morning or the afternoon for 4-5 hours
LONG STAYS PRIVATE CRUISE
From the moment you charter one of our boats, the possibilities that lie upon you are endless. With full-service treatment and high-end accommodation, enjoy a fabulous holiday. Your itinerary will be created according to your own floating dream. You may be drawn to wake up in a traditional port or moored in a graceful harbor somewhere amongst the Greek islands. You may be eager to seek the tranquility of a hidden cove or enjoy an idyllic island. You may be tempted to explore the most cosmopolitan islands or understand the local lifestyle on small islands. No matter what, you will swim in clear blue waters, access gorgeous sandy beaches, admire rock formations, experience local architecture and get acquainted with the Greek culture and cuisine.
Minimum of 3 nights on board. For additional details please contact us.